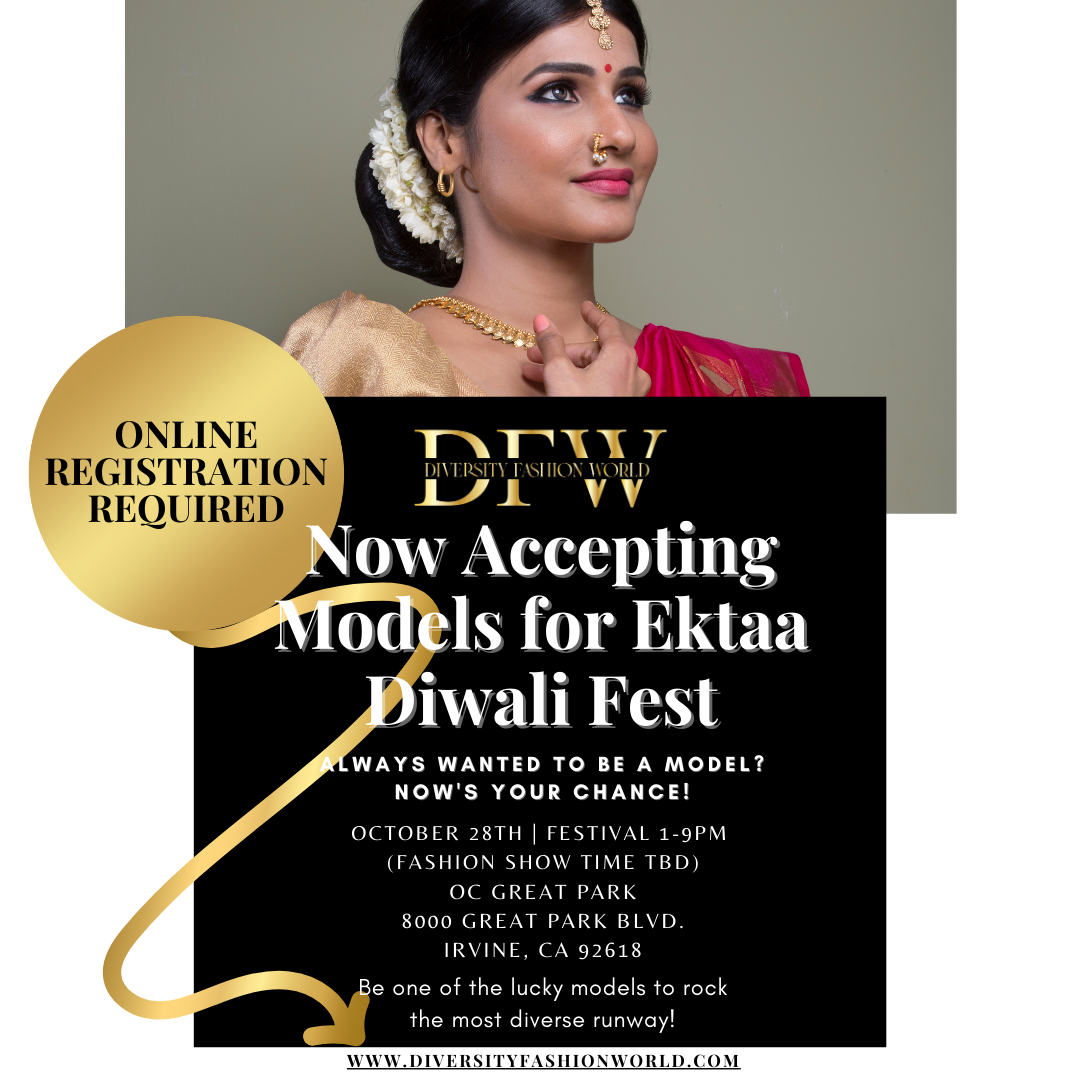 Ektaa Diwali Fest @ OC Great Park, Irvine,CA (Oct. 28, 2023)
Diversity Fashion World is excited to be one of the official sponsors for this year's Diwali Festival celebrations happening soon at the OC Great Park on October 28th!

It is a truly fun event with the audience of over 5000 attendees!

The festival's program will highlight the beauty of Indian Art and culture. Guests can enjoy music, dance, and delicious food.
Apply as a Model
The World is Your Runway. Show Off the True You.
At Diversity Fashion World, we are proud to be a community that celebrates people for who they are and where they come from. We create a safe and inclusive space for people from diverse cultures to showcase the beauty and diversity of their roots, and we encourage them to honor their heritage.
Innovative Fashion Platform Puts Focus on Diversity & Inclusion