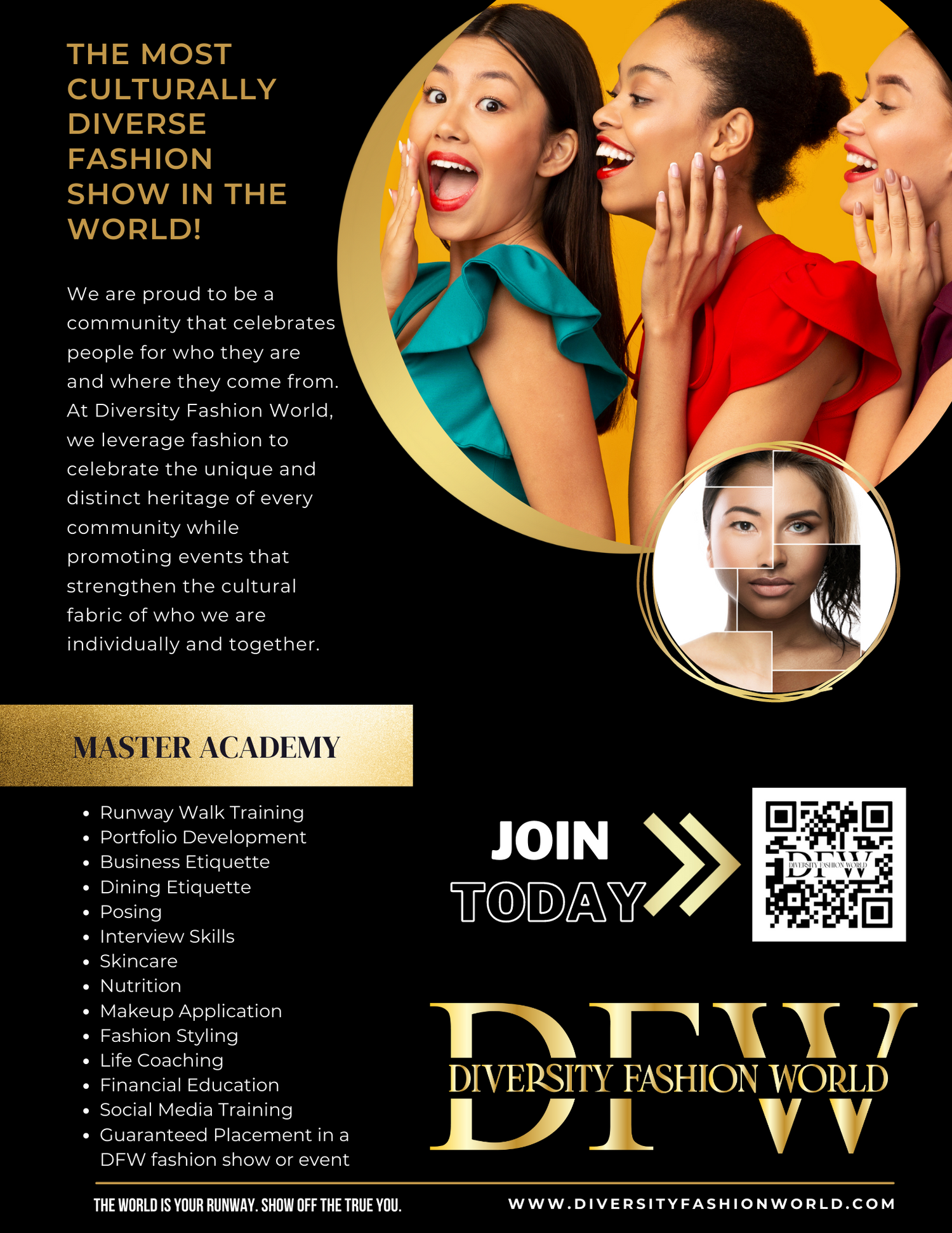 DFW Academy - Coming Soon!
We believe in giving men and women the skills to help them succeed in modeling, acting and in life. At Diversity Fashion World, we strive to provide a rewarding and uplifting experience that will carry our DFW family through wherever life may take them.
We are excited to offer training courses to help with modeling, acting, and personal development. Please sign up on our interest list to stay up-to-date on the latest news.
Join our Interest List